1920
In 1926, Herman and Bert Ackman founded Ackman Brothers. Initially focused on new construction and acquisition projects, the brothers shifted their focus to property refinancing opportunities with the onset of the Great Depression and World War II. During the post-war construction boom, the firm developed a reputation as a highly capable land assembler.
1960
Larry Ackman, Herman's son, joined the firm during the 1960s, ultimately becoming president in 1968 and CEO in 1977. In response to the instability in interest rates and property values that marked the 1970s and 1980s, the firm engineered various financial vehicles to match market movements, thereby reducing a critical area of interest rate risk in clients' projects.
1980
The firm embarked on the next stage of its evolution when Simon Ziff joined Ackman Brothers and Singer in 1989 as an analyst. Simon was named president of Ackman-Ziff Real Estate Group in 1995 and Larry Ackman assumed the Chairman role. As president, Simon has overseen the firm's aggressive growth.
2017
Today, Ackman-Ziff Real Estate Group is the industry's preeminent boutique real estate capital advisory firm – offering a wide variety of cutting-edge commercial real estate capital markets financing solutions including debt and mezzanine financing, preferred and joint venture equity, sponsor equity, and investment sales. The privately held company is headquartered in New York City with offices in Miami, San Francisco, Los Angeles, and Boston.
Ackman-Ziff is led by an executive management team that shares a common entrepreneurial focus and commitment to serving our partners, customers and employees.

Company directory
Simon serves as president of Ackman-Ziff, a position he assumed in 1995. Since joining the firm as an analyst in 1989, Simon has overseen the firm's arranging of over $50 billion of debt, mezzanine and equity financings for some of the nations most sophisticated and prestigious real estate owners and developers while solidifying the firm's relationships with key capital sources. Simon has engineered the firm's collaborative culture which functions as a magnet for talent. He has directed its evolution as an industry thought-leader.
Simon received a B.S. in finance from Pennsylvania State University, and an M.S. in real estate finance from New York University. He has also been recognized on multiple occasions by NYU, Pennsylvania State University and the Real Estate Board of New York, including as the first recipient of its "Most Promising Commercial Salesperson of the Year Award", six times as the recipient of its "Most Ingenious Deal of the Year Award", and winner of the prestigious Louis Smadbeck award.
Simon has also been active in leadership roles of numerous not-for-profit organizations.
Russell Schildkraut
Principal
Russell joined Ackman-Ziff in 1997 and was named a Principal in 2002. Since joining the firm, he has successfully closed more than 450 transactions and over $19 billion of debt, mezzanine and equity financing. Russell has management responsibility of the firm's debt placement practice.
Russell is a member of the Ackman-Ziff Executive Committee and is one of two members of the Ackman-Ziff Deal Approval Committee. Prior to 1997, Russell was employed by KPMG Peat Marwick in the real estate audit division as a supervising senior-in-charge accountant covering Publicly Traded Limited Partnerships, Real Estate Investment Trusts, Fortune 500 Companies, Pension Trusts, Separate Accounts and High Net Worth Investors with investments in Real Estate. Russell is licensed as a Certified Public Accountant in the State of New York. He holds a M.S. in real estate from New York University and a B.S. in accounting from Binghamton University. Russell twice led the execution teams awarded The Real Estate Board of New York's Most Ingenious Financing Deal of the Year Award.
Patrick joined Ackman-Ziff in January, 2000 and was named a Principal in 2006.  Patrick leads the Joint Venture Equity practice at Ackman-Ziff. Since joining Ackman-Ziff, Patrick has arranged in excess of $16 billion in debt, mezzanine and joint venture equity financing.  In that time, Patrick has twice lead deal teams that have earned the Real Estate Board of New York's "Most Ingenious Deal of the Year" award. Additionally, in March of 2004, Patrick was awarded the Real Estate Board of New York's Most Promising Salesperson of the Year Award.
Patrick holds an M.S. in real estate investment from New York University and a B.A. in business from the University of Notre Dame. Patrick also served as an adjunct professor at New York University for three years.
Jason joined Ackman-Ziff in 2005 and was named a Principal in 2013.  Jason is responsible for the underwriting, structuring, and placement of debt, mezzanine and equity opportunities for a broad range of commercial real estate assets. Since joining the firm, he has successfully closed more than 200 transactions and over $10 billion of debt, mezzanine and equity financing.  Jason has twice been part of deal teams that have been nominated for the Real Estate Board of New York's "Most Ingenious Deal of the Year" award (2008 award recipient) and was nominated for REBNY's Most Promising Commercial Salesperson (2010).
Prior to joining Ackman-Ziff, Jason worked at Marsh & McLennan Companies and subsequently at Marsh & McLennan Securities where he was responsible for developing risk financing and insurance alternatives through capital market solutions, risk financing measures and credit enhancements, loss portfolio transfers, captive analysis and actuarial risk modeling.
Jason holds a B.A. in business administration (dual major in risk management and finance) from Temple University and a M.S. in real estate finance & investment from New York University.  He is a licensed NY Salesperson, a member of YREPNY and REBNY as well as participates in the New York University, Columbia University and Temple University mentor/mentee programs. While attending Temple, Jason was a 2-time NCAA All-American, a member of the United States National Gymnastics Team, named team captain and awarded the B'nai B'rith Scholar Athlete of the Year Award in 1998.
Marc joined Ackman-Ziff in 2012 and is a Principal in the firm. Marc is an experienced real estate investor and financier with over 30 years' experience in the commercial real estate business. At Ackman-Ziff, Marc is responsible for originating and executing debt, equity and investment sales transactions as well as leading the Single Family Residential (SFR) lender finance and loan sale advisory practices.
Marc held senior roles leading the origination, structuring, and securitizing of over $30 billion in commercial loans at CSFB (1995-2000) and at UBS (2000-2005) and prior to that was a real estate investment banker at CSFB (1992-1995) and a senior lender/investor at Heller Financial (1985-1992). In 2005, Marc joined Black Creek Capital and opened its New York office and co-founded an $800 million (equity raised) private REIT as its President. Marc established Linear Realty Capital in 2007, an investor and advisor in various US commercial real estate properties and loans and a partner in a venture that owned a large interest in a public company operating the world's largest energy exchange.
Marc graduated from the Real Estate and Urban Land Economics program at the University of Wisconsin-Madison and also studied Art/Architectural History at Wisconsin as an undergraduate. He has taught real estate/finance classes at Columbia University, NYU, University of Wisconsin-Madison, and several other business schools. Marc remains extremely active in a variety of professional and non-profit groups.
David is a Principal of Ackman-Ziff. David has over 30 years of experience in commercial real estate financing with a core competency in structuring complex mortgage debt and institutional joint venture equity transactions.
Prior to joining Ackman-Ziff in 2010, David founded Harte Real Estate Inc. in 1996 where he provided real estate capital markets solutions to clients on multifamily, retail, office, hotel, condominium development and senior housing assets. David began his career at an Ackman-Ziff predecessor firm where he developed expertise in financing ground leases, cooperative and condominium conversions and land assemblages along with construction and permanent debt financing.
David holds an M.B.A. from New York University Stern School of Business and a B.A. in economics from SUNY Binghamton. He is a member of the Ackman-Ziff Equity Committee and a member of the Real Estate Board of New York. David is a Licensed New York State Real Estate Broker.
Adam L. Steinberg
Principal
Adam is a Principal and co-heads Ackman-Ziff's Equity Business as well as the firm's Equity Committee. Adam specializes in arranging joint venture equity partnerships, preferred equity partnerships and high-leverage mezzanine loans. Since joining Ackman-Ziff in 2004, Adam has closed transactions aggregating more than $2 billion of equity capital.
Adam has more than 20 years of real estate investment banking experience. From 2000 to 2004 Adam worked as a Vice President in AEW's Partners Group, responsible for the execution of new acquisitions as well as investment management strategies. From 1997 to 2000 he was a Vice President in the Investment Banking Group of Lend Lease/Boston Financial, where he was responsible for executing development transactions. Prior to that, he held positions with Rockwood Realty Associates and Allmerica Realty Advisors. Adam began his career as a real estate financial analyst with Salomon Brothers Inc.
Adam is a 1988 graduate of Dartmouth College (B.A.) and 1994 graduate of Cornell University (M.B.A.).
Andrew Fox
Chief Financial Officer
Andrew joined Ackman-Ziff in 2014 and serves as Chief Financial Officer. Andrew is responsible for finance, accounting, and reporting for the firm in addition to oversight of day-to-day operations, client coverage, office administration, marketing, and human resources functions.
Prior to joining Ackman-Ziff, Andrew was Chief Financial Officer at Savills LLC (now Savills Studley), where he spent seven years managing the financial and operational functions of the firm. While at Savills Andrew played a key role in the opening and staffing of multiple offices and new business lines, recruitment and onboarding of broker teams, and development of processes to streamline costs/efficiencies within office operations. Prior to Savills, Andrew held controllership/operational roles at companies of varying sizes (industries included retail/wholesale, technology, real estate) and started his professional career as an auditor for Ernst & Young.
Andrew holds a B.S. degree in accounting from the State University of New York at Albany, and chaired Albany State's NYC alumni association chapter for 10-years post-graduation. He is a licensed CPA.
Gerald Cohen
Chief Operating Officer
Gerald has served as Chief Operating Officer of Ackman-Ziff since joining the firm in 2003.  Having grown the firm from 15 professionals to its current size of 60, Jerry now spends the majority of his time with internal training, hiring and other related human resources matters.
Prior to joining Ackman-Ziff, Jerry was a partner at Ernst & Young, where he served as the national leader of the firm's Real Estate Capital Markets Group, Chairman of its Capital Markets Commitments Committee, and New York leader of its real estate consulting practice. With over 40 years of real estate financing experience, Jerry has provided real estate financing services to several major U.S. corporations throughout the country and has executed financings in excess of $5 billion.
Jerry holds a B.S. degree in accounting from the University of Rochester and a J.D. awarded by Boston College, where he was a founding member of its Legal Aid Society. Over the years, he has lectured and written extensively on real estate financing matters, with a particular emphasis on financing for corporations.
Evan Denner is an Advisor at Ackman-Ziff. Denner has extensive experience leading both public and private companies during periods of major change including high growth, movement to public company status, downsizing and reorganizations. He also has experience acquiring, integrating and repositioning operating businesses.
Denner is currently a partner at Lauderhill Partners and Campus Evolution.
Prior to founding Lauderhill Partners, Evan was a Senior Managing Director and Chief Investment Officer of Merchant Banking at Cantor Fitzgerald & Co. While at Cantor, Evan successfully completed the acquisitions of Mint Equities, a financial brokerage headquartered in London, the US business of Newmark Knight Frank, a commercial real estate services provider, Grubb and Ellis, one of the largest national commercial real estate brokerage companies, and launched Resolution Asset Management.
Prior to joining Cantor Fitzgerald, Evan was the Deputy Chief Executive Officer of Hypo Real Estate Capital Corporation (HRECC), a subsidiary of Hypo Real Estate Group (DAX:HRX). Under his management, the company originated over $23 Billion of loans and grew from $2 Billion of assets to $14 Billion and increased revenue from $80 Million to over $250 Million. In addition, Evan acted as the architect behind the creation of Quadra Realty Trust, Inc. (NYSE:QRR), a commercial real estate mortgage REIT that was listed on the NYSE in February 2007. He created the concept, assembled the team that researched and structured the transaction and was a key member of the road show team that raised $375 Million. He served as Chief Executive Officer and Member of the Board of Directors. He also oversaw the take-private transaction of Quadra prior to the full credit crisis.
Russell Schildkraut
Principal
Adam L. Steinberg
Principal
Andrew Fox
Chief Financial Officer
Gerald Cohen
Chief Operating Officer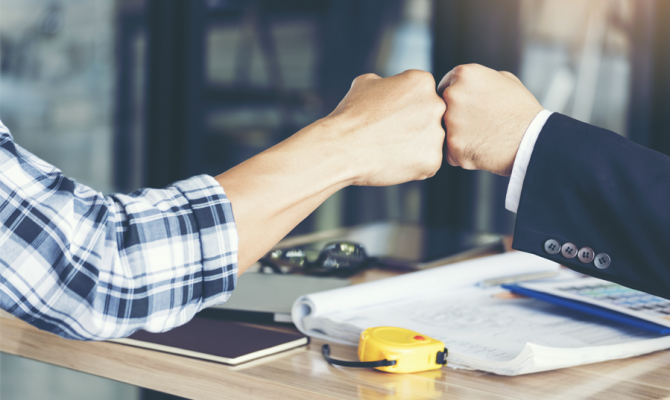 Ackman-Ziff has been a trusted advisor for over 90 years. This longevity is not a result of luck or happenstance, but rather leadership's focus on building a culture, not merely a company. Talented people placed in the right culture can do amazing things together – the company is simply the body while the culture is the soul.
Ackman-Ziff team members are focused on building long-term relationships with clients, many of which have evolved into long-term friendships. The firm's key to such relationships – some even multi-generational – is its core ethos of ethics, integrity, honesty, and trust. These qualities begin internally with team member relationships, and naturally extend to the working relationships with clients. Client success is, naturally, of utmost importance.
If you are interested in learning more about Ackman-Ziff and how you may become part of its culture, please email your resume to human resources.
Ackman-Ziff is the industry's preeminent boutique real estate capital advisory firm. Hiring guidelines are stringent and expectations are high. Ackman-Ziff seeks individuals who are entrepreneurial, creative, driven, and possess a strong desire to overachieve. Candidates must also be able to work in a collaborative environment and have the highest level of integrity.
The firm not only prides itself on attracting the industry's best talent, but retaining talent over the long-term. Ackman-Ziff principals have worked together for 20-plus years and the average tenure of team members is 10-plus years. We are looking to fill the following positions:
Current Openings