1920
In 1926, Herman and Bert Ackman founded Ackman Brothers. Initially focused on new construction and acquisition projects, the brothers shifted their focus to property refinancing opportunities with the onset of the Great Depression and World War II. During the post-war construction boom, the firm developed a reputation as a highly capable land assembler.
1960
Larry Ackman, Herman's son, joined the firm during the 1960s, ultimately becoming president in 1968 and CEO in 1977. In response to the instability in interest rates and property values that marked the 1970s and 1980s, the firm engineered various financial vehicles to match market movements, thereby reducing a critical area of interest rate risk in clients' projects.
1980
The firm embarked on the next stage of its evolution when Simon Ziff joined Ackman Brothers and Singer in 1989 as an analyst. Simon was named president of Ackman-Ziff Real Estate Group in 1995 and Larry Ackman assumed the Chairman role. As president, Simon has overseen the firm's aggressive growth.
2020
Today, Ackman-Ziff Real Estate Group is the industry's preeminent boutique real estate capital advisory firm – offering a wide variety of cutting-edge commercial real estate capital markets financing solutions including debt and mezzanine financing, preferred and joint venture equity, sponsor equity, and investment sales. The privately held company is headquartered in New York City with offices in Miami, Los Angeles, and Boston.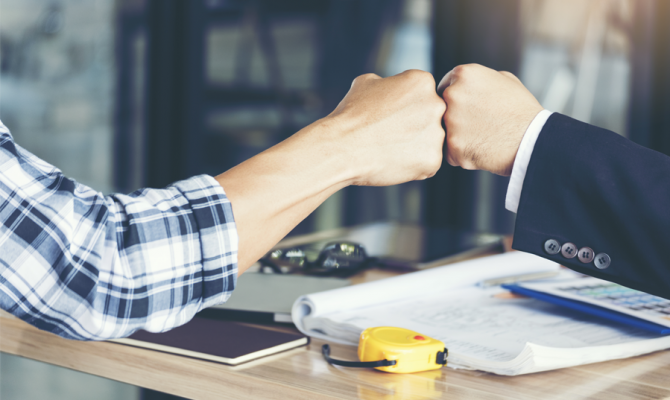 Ackman-Ziff has been a trusted advisor for over 95 years. This longevity is not a result of luck or happenstance, but rather leadership's focus on building a culture, not merely a company. Talented people placed in the right culture can do amazing things together – the company is simply the body while the culture is the soul.
Ackman-Ziff team members are focused on building long-term relationships with clients, many of which have evolved into long-term friendships. The firm's key to such relationships – some even multi-generational – is its core ethos of ethics, integrity, honesty, and trust. These qualities begin internally with team member relationships, and naturally extend to the working relationships with clients. Client success is, naturally, of utmost importance.
If you are interested in learning more about Ackman-Ziff and how you may become part of its culture, please email your resume to human resources.
Ackman-Ziff is the industry's preeminent boutique real estate capital advisory firm. Hiring guidelines are stringent and expectations are high. Ackman-Ziff seeks individuals who are entrepreneurial, creative, driven, and possess a strong desire to overachieve. Candidates must also be able to work in a collaborative environment and have the highest level of integrity.
The firm not only prides itself on attracting the industry's best talent, but retaining talent over the long-term. Ackman-Ziff principals have worked together for 20-plus years and the average tenure of team members is 10-plus years. We are looking to fill the following positions:
Current Openings
Company directory

Access the Ackman-Ziff professionals directory for biographies and v-cards.